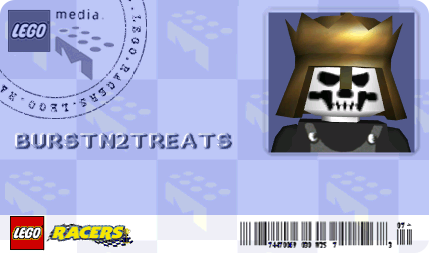 "First I'm gonna take your ride, then I'm gonna take your girl. Get ready for that."

– Clarence "Razor" Callahan, Blacklist #1
---
Welcome
Hello Neocities neighbors and internet visitors! Welcome to my home on the World Wide Web. I enjoy writing about my favorite video games and expressing my creativity. I have a variety of content you can check out. Stuff you can read, glance at, or download. You may not know me within this vast cyberspace, but perhaps you may recognize these projects I have been involved in:
BurstIntoTreats was a Wordpress blog about RollerCoaster Tycoon 2 using this same anonym back in 2012. I created it as a single page "general" on how to install and play the game on modern Windows systems. It was as a more efficient alternative to using Pastebin when the game was seeing a resurrection on an imageboard. The blog served over 67,000 hits until it was suspended almost exactly two years later.
Half-Life Bumper Cars is a total conversion modification that transformed Half-Life into bumper car combat with kart racing style power-ups, maybe about 11 years before Team Fortress 2 copied it. It featured characters from Valve games and other popular Half-Life mods in cross-over dream matches. The mod was officially recognized on page 151 of the unreleased version of Half-Life 2: Raising The Bar. I joined the team to help ship the first Steam-compatible release, and got my first taste of game development in junior high.
Half-Life Creations is a modding community spun off from Half-Life Improvement. It served as a forum for Half-Life content creators to showcase their creativity with 3D models, texture work, animations, and level design. I did the web design for Half-Life Creations including the latest makeover celebrating its 10th year anniversary.
I hope you enjoy your stay. Please consider following the site and leave a comment if you like what you see!
You are visitor
for a total of
bursted treats. I have been lazy with new content since
.
"Those were five hundred dollar sunglasses, asshole."

– John "Johnny Cage" Carlton
---
Interesting Links
Below is a compilation of interesting links I have accumulated over the years. They are arranged into categories, but be sure to browse high and low because you might discover something new. After all, you visit the web 1.0 with a curious appetite for things you never knew existed.
Internet
Music & Listening
Arcade
wipE'out"
Half-Life
"Don't be shy. All of my items are guaranteed for life and come with a two day warranty."

– Gheed